Again, we are facing the challenge of creating a balinese retreat home with a very low budget. The owner has also requested most furniture to be made with Teak Wood (he has expensive tastes).
After weeks of planning and discussions with my suppliers, my team has decided to use Modern Balinese concept for this unit in Armanee Terrace 2. This project was not easy because I was not very familiar with Balinese house designs. It took us about 2 months to complete. But we are happy with the results.
First, a beautiful dry kitchen that comes with a bar table:
Living room to entertain the guest and enjoy the view.
Dining area to enjoy your meals with water features in the garden.
Romantic master bedroom with poster bed.
Bedroom 2 for guests.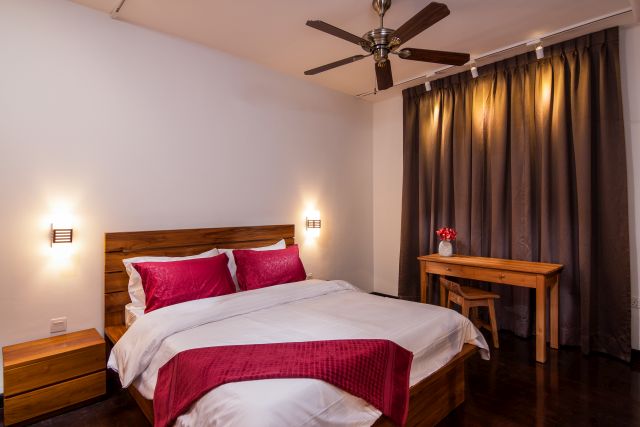 Bedroom 3 for the kids.